Gutter Products and Gutter Downspouts and Gutter Machines are Available.
Our Company has Solutions to your Gutter Needs!​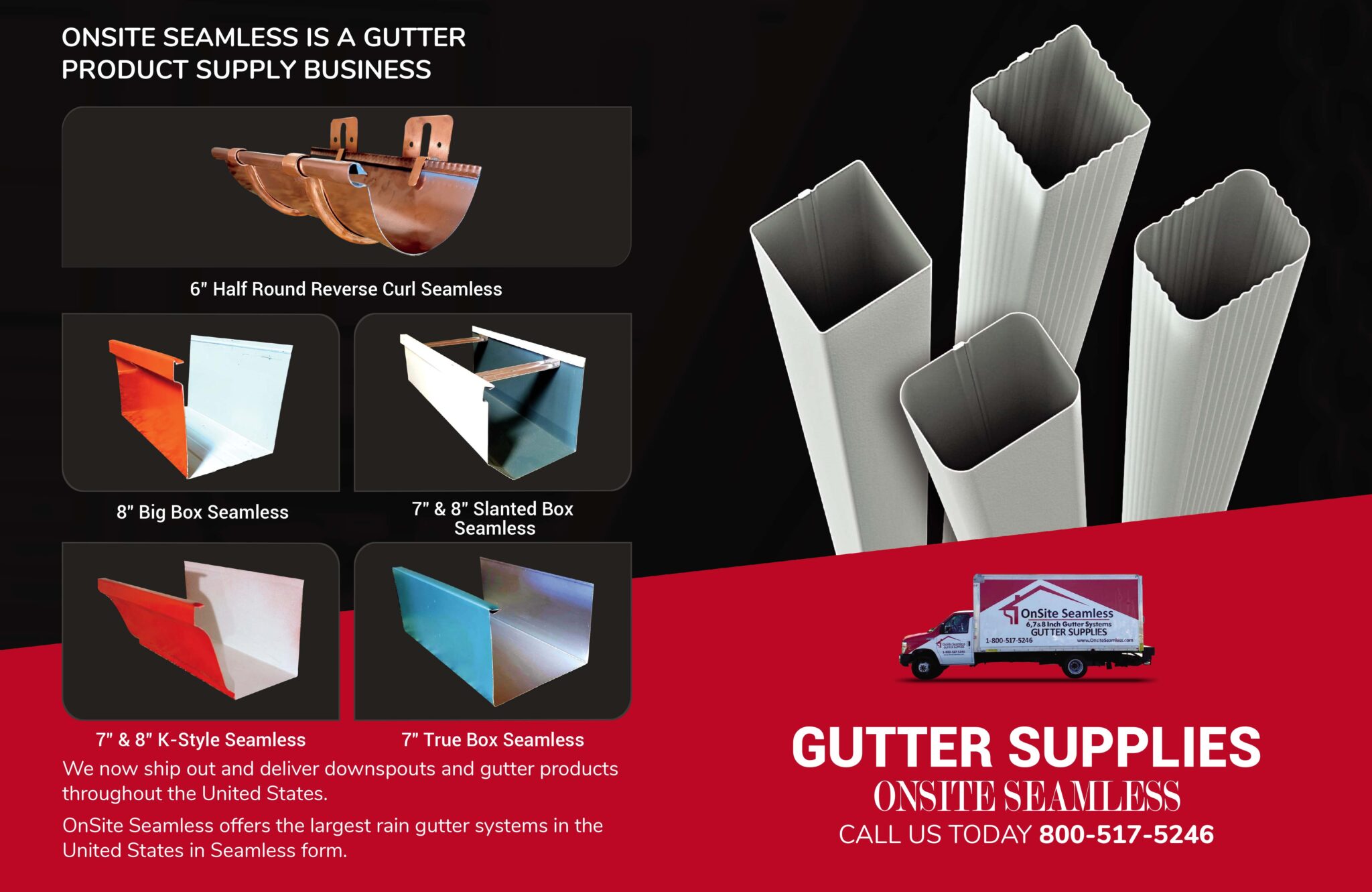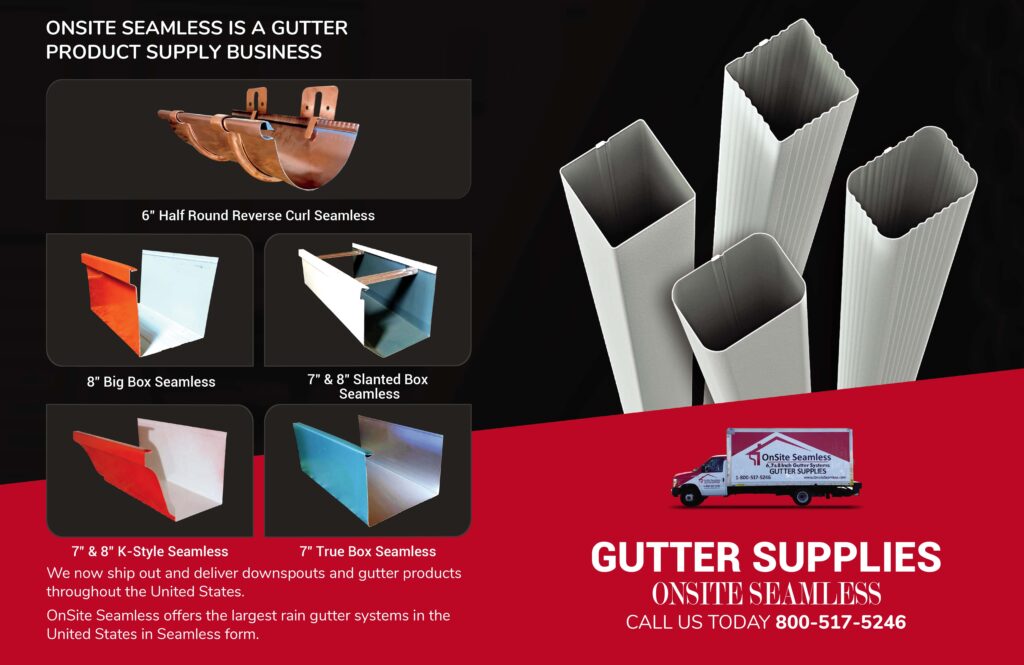 "OnSite Seamless now offering 
Gutter Products & Equipment
Gutter Downspouts
Roll forming Gutter Machine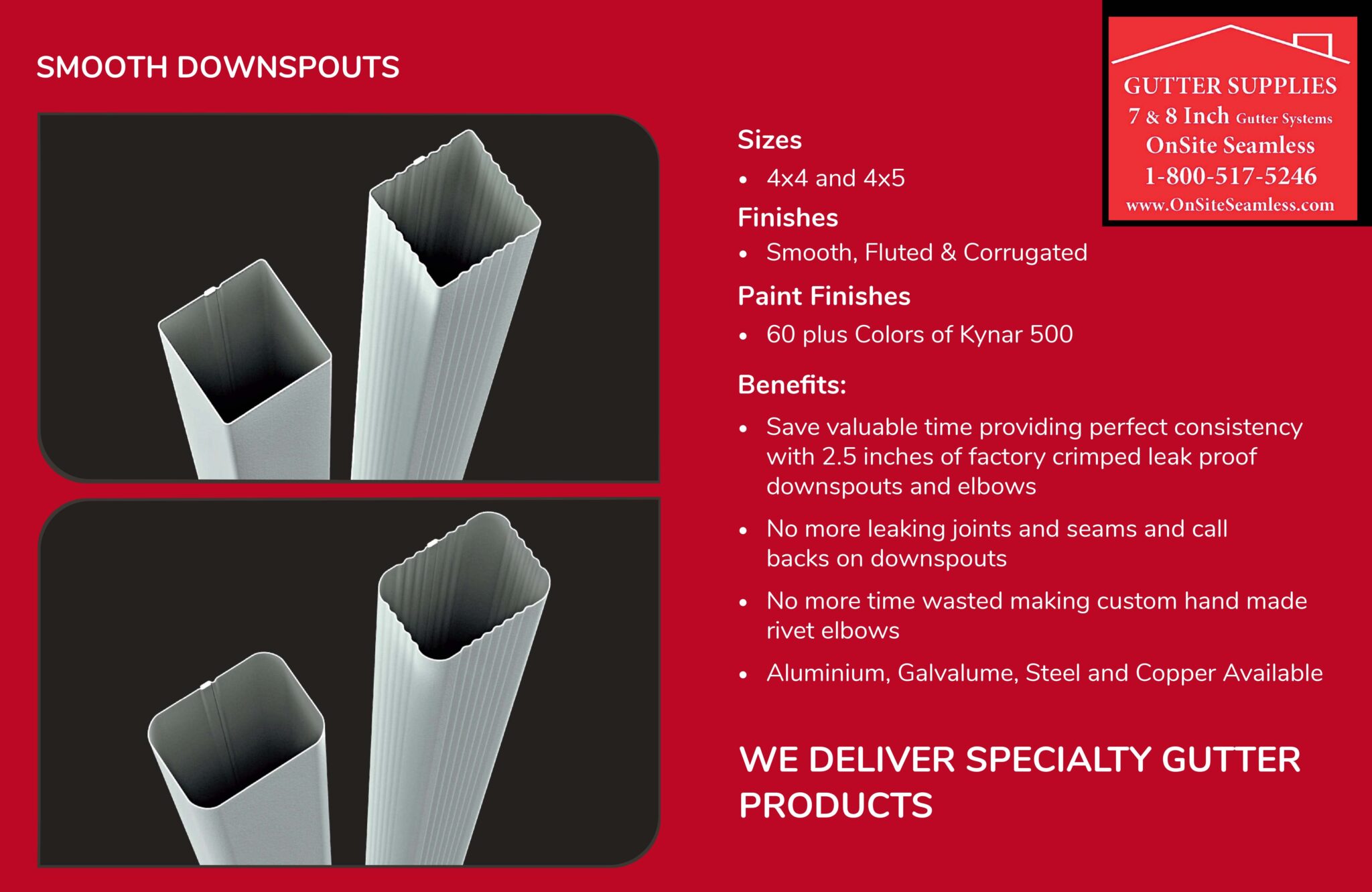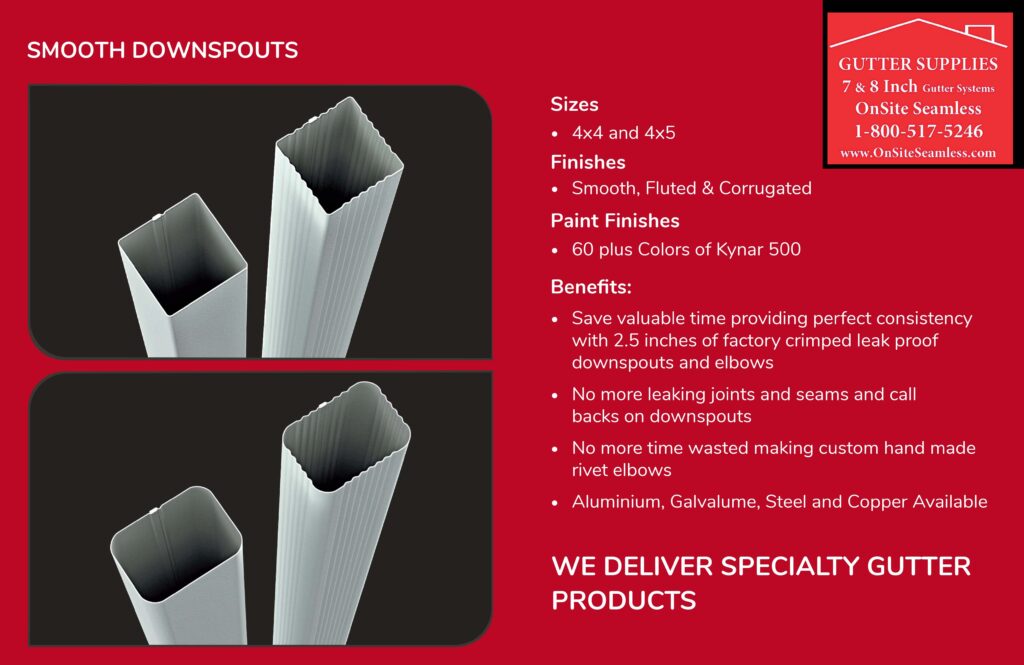 All Types Gutter Machines
Roofing and Gutter Contractors call us today for a material quote.
General & Home Builders reach out to us and we will do our best to answer questions about seamless bigger gutter systems.